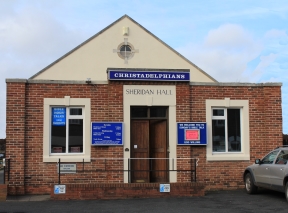 Christadelphians
Christadelphians are a group of people united by their belief in the Bible and their aim to follow its teaching.
You can find out more about what we believe.
Our faith is important to us and we believe we have a responsibility to share it with others. That is the main purpose of this web site.
Special Presentation in Stafford
The EU Referendum — In or Out? What does it mean to you?
Follow the link for more details
Staffordshire County Show
Come and see us at the Staffordshire County Show on Wednesday 1st and Thursday 2nd June.
Our stand is upstairs in Bingley Hall.