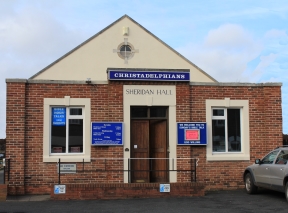 Christadelphians
Christadelphians are a group of people united by their belief in the Bible and their aim to follow its teaching.
You can find out more about what we believe.
Our faith is important to us and we believe we have a responsibility to share it with others. That is the main purpose of this web site.
---
Summer Special Event
We invite you to join us on Sunday 19 August at 2.00 pm. for a short presentation "Believe the Old Testament — Jesus did", followed by High Tea.
There will be no charge but we will be pleased to receive voluntary donations to the Christadelphian Meal-a-Day Fund.