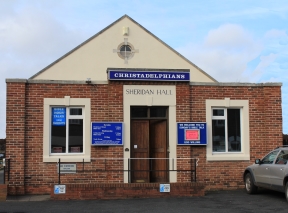 Christadelphians
Christadelphians are a group of people united by their belief in the Bible and their aim to follow its teaching.
You can find out more about what we believe.
Our faith is important to us and we believe we have a responsibility to share it with others. That is the main purpose of this web site.
---
Stafford Christadelphians offer their condolences to all those affected by the Grenfell Tower fire and by other recent tragedies in London and Manchester.
See the news item for a Bible perspective on the issue.
---
New video search facility
We just implemented a new facility that allows you to search for Bible Hour Videos. It's available from the main Video Gallery page or directly on the Video Search page.